Fudebakudo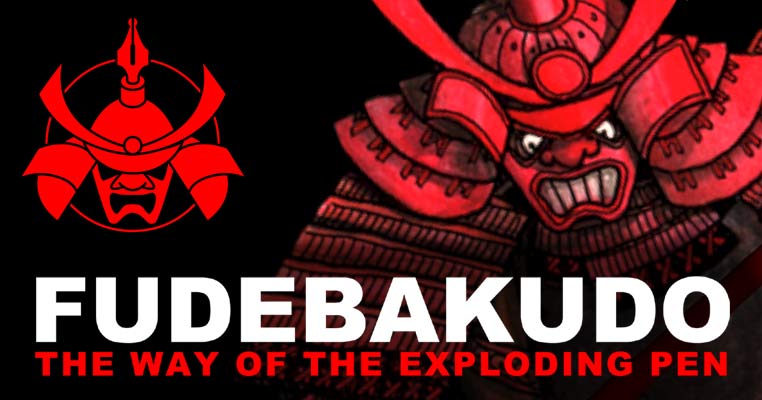 Fudebakudo is the Way of the Exploding Pen.
Fudebakudo is a secret martial art.
Fudebakudo is a website, a way of life, a style of illustration, the name of the technique of making nigiri sushi that always falls apart when you attempt to pick it up, and even a trademark.
Fudebakudo is also a near-encyclopaedic collection of facts, insights, and less factual facts concerning the world of traditional martial arts, captured in words and pictures on sheets of high-quality stock paper. Which is to say: it is a book.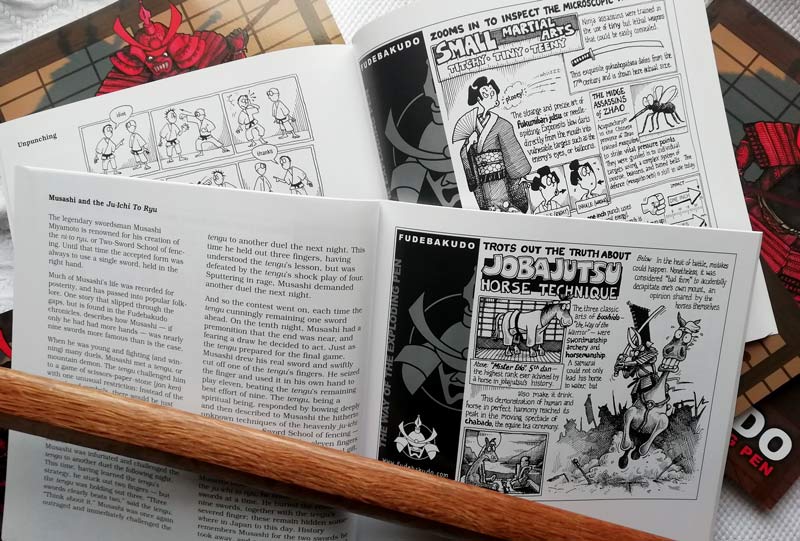 Fudebakudo first appeared in The Cartoonist newspaper in 1993. The book was published in 2003 — and you can still buy it... including directly from Beholder (Exploding Pen Ltd is the "front" for publishing Beholder projects).
The Fudebakudo book is a true multi-media experience because it includes — in addition to many other extraordinary features, of course — a flick-man animation of a samurai who cuts his way through the page.
There's lots more over on the Fudebakudo website. Remember to bow on your way in.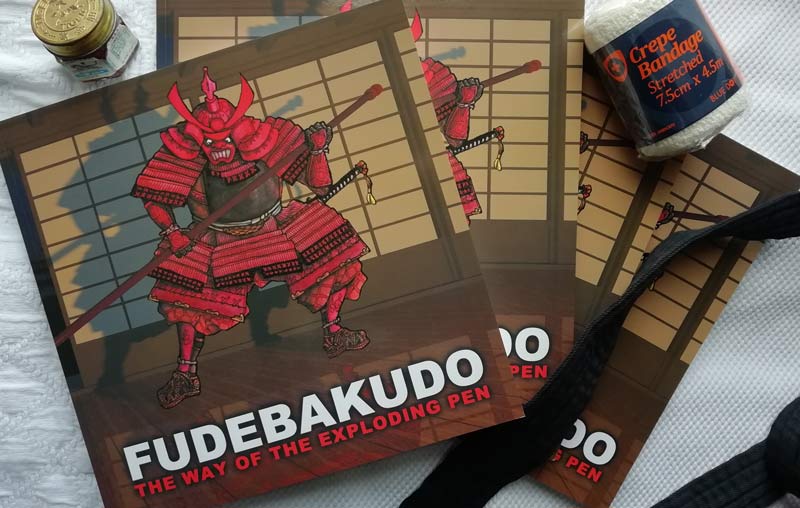 serving suggestion
Fudebakudo is the penultimate martial art.